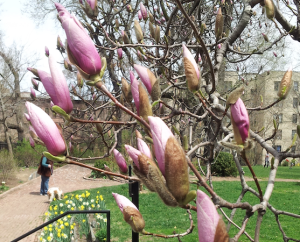 Fill yourself up with the forsythias
and when the lilacs flower, stir them in too
with your blood and happiness and wretchedness,
the dark ground that seems to come with you.
Sluggish days. All obstacles overcome.
And if you say: ending or beginning, who knows,
then maybe—just maybe—the hours will carry you
into June, when the roses blow.
Gottfried Benn 1886-1956