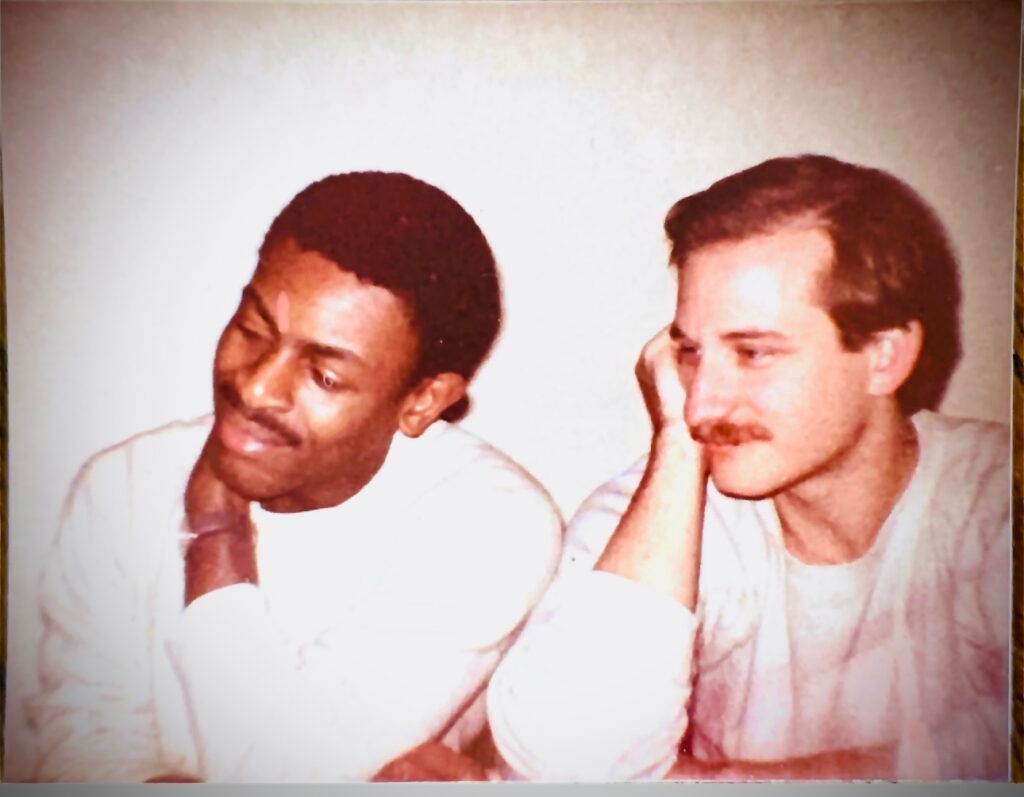 On this day a million years ago the two men in this photo packed up their dreams in a UHaul and moved to New York (helped by our lovely, talented classmate Stephen Hope). It was a leap of faith for us Ohio boys to pack up and move to a place where we could live as lovers and artists, something for which our upbringings left us ill-prepared. God bless New York—we found role models at every turn, and had our lessons in survival along the way. Despite poverty, setbacks and the Sisyphean climb that's known as making a career, we more or less thrived.
Today resonates. When memory grows vague, I have the newspapers to remind me of those were there at the beginning. In the 80s I played opposite a young actor named Greig Sargeant at the Westbeth Theater Center in a play called The Estate. He's still in the game; the Public Theater has just produced his play Baldwin and Buckley at Cambridge (Greig is James Baldwin, a stroke of genius casting). From cheers to tears: how it hurts my heart to read this week that Robert Kalfin died—seeing what no one else had, he cast me in two projects back then. Proof that kindness and talent could co-exist in a genius, he spoiled me for the full-of-themselves tyrants I'd go on to work with in later years.
Sometimes people leave you halfway through the woods. Of the two men in this photo, only one of us survives. Our relationship did not survive the intensity of our hungry years, but it made way for a friendship that endured until AIDS carried him away in 1993. That left the next chapter, a lucky one thanks to friends and a city that continues to teach and instruct as it cradles me in its rough fabric. It gave me me so much, on top of a husband who's here to remind me that I only have to look into his eyes and see that my darkest days are merely an illusion.
I see this photo and know that my friend is looking down, egging me on with reassurances that I've done more than survive. That it's all right for dreams to change. That what's important is to always have one. Happy Anniversary—to us, and all the other folks who've found their Emerald City.