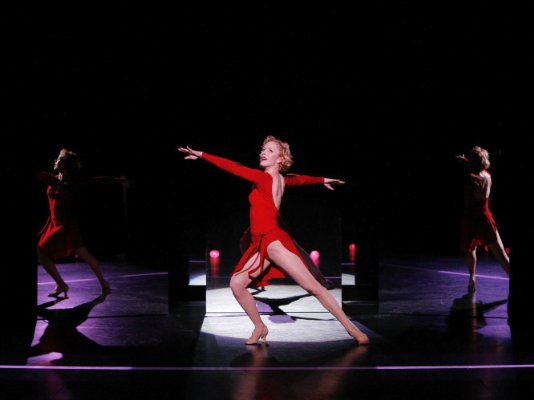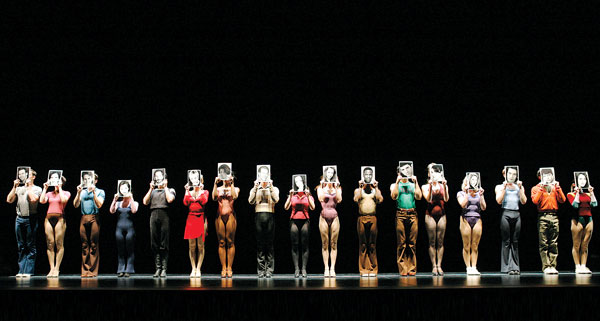 Haul out the superlatives for Every Little Step. James
D. Stern and Adam Del Deo have made a documentary that on its surface is about
the casting of the 2006 revival of Michael Bennett's 1975 Broadway smash, A
Chorus Line. A wise man once said
the theater is a metaphor for life, but one doesn't have to dig too deep to see
how the film's microscopic examination of what show dancers go through to for a place "on the line" echoes 11 o'clock news clips of job aspirants across the country—their hopes
and dreams, their fears and disappointments. This is high-stakes stuff: even if its story weren't
universal, you'll be moved and exhilarated, from its opening shot of a line of
aspirants circling a city block, to an ending where talent and ego explode in a
climax full of twists that take the cake (and Broadway gypsy Rachelle Rak
emerges as a headstrong, give-it-to-me-straight diva of the sub-star set). This film proves A Chorus Line was
the original American Idol, and exposes that TV series for the hooey it
is. Full of truths that make you
want to say Amen—pounce.
Every Little Step is currently in theatrical release (and A Chorus Line is currently on national tour—see it when comes to your town)